In the Media
We've been doing some talking and writing about talking and writing!
Check out our latest interviews, articles, and podcast appearances…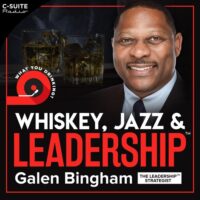 Galen is one of my favorite new colleagues who I've never met in person! He and I did some work together last year and have been looking for other ways…
Looking for a speaker for your next event or podcast episode?
As a speaker, Angie has delivered keynotes, appeared on many podcasts, and served as a guest speaker for professional programs and courses. She can talk about just about anything, but her favorite topics are leadership development, communication, and what makes people tick.