In the Media
We've been doing some talking and writing about talking and writing!
Check out our latest interviews, articles, and podcast appearances…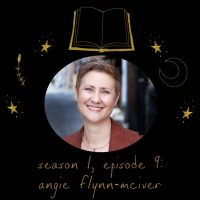 Our guest for episode 9 is angie flynn-mciver! angie is a coach whose area of specialty is communication skills. her work centers on helping clients create intentional and effective communication. her 2021 book, before you say anything, describes a new and innovative approach to connecting, creating results, and feeling confident about how you communicate. angie's company, ignite csp: coaching/speaking/presenting, coaches leaders to be more effective and intentional by focusing on how they communicate their vision and message. the company works all over over the united states and internationally. angie comes to her coaching work from a lifetime spent in theater as a director and producer. she began her career as an intern at an award-winning off-broadway theatre and then became the education director at the national shakespeare company. nc stage company, which she co-founded in 2001 in asheville, north carolina, in the united states, has won many local, regional, and national awards. she lives in asheville, with her husband, two teenagers, and two dogs. you can find her online at ignitecsp.com and on instagram @ignitecsp, and purchase her new book here.