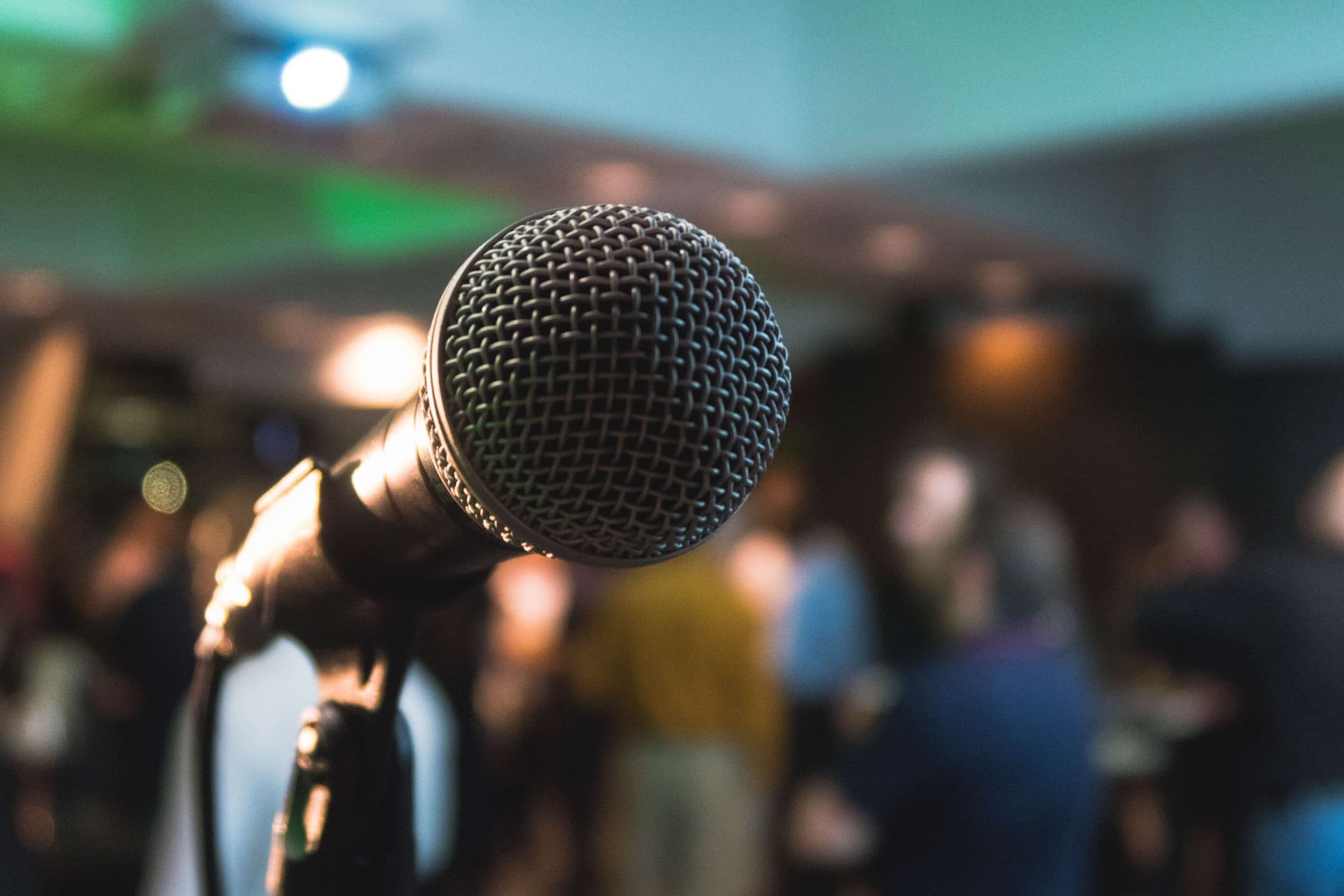 ARE YOU READY TO LOVE PUBLIC SPEAKING?
You are great at what you do, and you're excited to keep growing in your career.
The next big opportunity is right around the corner, and you can't wait.
Except…
You're going to have to do more speaking and presenting once you get there.
And you want to be great at it.
Do You…
• Fear public speaking and avoid situations that might require it, even when they would be good opportunities?
• Put off practicing a presentation until the last minute, then do an "okay" job, knowing you're capable of more?
• Watch other people give relaxed, confident presentations and wonder, "How do they do that?"
• Want to know how to engage listeners in virtual meetings and events?
• Feel you'd love have a coach who will help you overcome your fears and become a confident and compelling speaker?
I was expecting this coaching to take more of a one-size-fits-all approach and was pleasantly surprised that our coaches got to know us as individuals and developed our strengths in different ways. I learned how to slow down, especially at the end of a thought, in order to "land" it. Neela's coaching empowered me to speak not just about facts but also to communicate the way I feel. –– Katie, partner in a Big Four accounting firm
Imagine…
Imagine yourself this February, after the Public Speaking Catalyst has ended. You have a different approach to public speaking. You know how to prepare for any speech or presentation, and you know you'll do a great job.
You are confident to present–virtually and in person. You have a new mindset about public speaking, and you can't wait to try it out.
You look forward to, even seek out, opportunities to speak and present. You know that your new communication skills will help you influence and lead.
Now is the time to invest in speaking coaching that really works. Not a one-size-fits-all passive online course. Not a half-day workshop with tips and tricks that don't translate to your real-world needs.
You need an individualized and systematic approach that ensures you are confident and prepared for virtual and in-person public speaking.
You need a coaching experience that integrates new knowledge into your life, letting you experiment, adjust, get feedback, and practice.
You need a Catalyst.
In this small group coaching experience, the Public Speaking Catalyst, you will build awareness of your public speaking saboteurs, skills, and style. You'll receive tailored assignments from an expert leadership coach who specializes in communication skills. You'll practice and get feedback, and your coaches and peer cohort will support you all the way. In 2020, many people moved their in-person work to a virtual platform.
Even when we all get back to our offices, virtual meetings and conferences are here to stay. Unfortunately, virtual communication creates many misunderstandings, losing efficiency (and money) every day. Our skills must adapt so we can create effective communication in any situation. Even experienced speakers need to practice in order to master virtual engagement.
When you finish the Public Speaking Catalyst, you'll have the knowledge and confidence you need to say "yes" to any speaking or presenting opportunity.
Anyone can become a really good public speaker. Yes, anyone.
Let us show you how.
In Ignite CSP's 5-week Public Speaking Catalyst, you will:
–Identify the "why" of your message
–Learn to use your voice and body language to support your message
–Understand how presenting virtually is different than in-person, and what you need to do to adjust
–Elevate your effectiveness and confidence when you speak, both virtually and in-person
–Learn a straightforward process to use whenever you are preparing a speech
–Get coaching on when and how to practice
–Gain insight into your communication strengths and saboteurs
–Achieve tangible results that improve your confidence, influence, and presence
What you have to say is important and valuable.
Let's get your voice out there.
It's time to join The

Public Speaking Catalyst

.
The high value of having Angie as a coach was a delight. It's not just about having an idea, it's about thinking it through, planning, and executing. Having a clear intent and goal is a very important first step. The vision and goal really set the framework for the structure. An important outcome was having Angie ask the right questions about structure and flow. Her feedback on our practice was invaluable and also helped us relax and have fun. She kept our feet to the ground with deliverables and timelines as we worked through the coaching sessions. — Peggie, leadership consultant and podcast host
Do you feel like everyone else is probably just naturally good at speaking, and they don't even have to prepare?
Great news–you aren't alone! Our coaches have worked with hundreds of professionals with concerns just like yours. We will use our expertise to help you get to the next level.
You don't have to wing it! You will have the skills you need to present to the board of directors, pitch to investors, give important speeches, and excel at every public speaking opportunity.
Transform Your Communication Through
The

Public Speaking Catalyst
What You Can Expect
With Ignite CSP's straightforward, three-part approach, you will learn to create intentional connection and communication with your audience.
The Public Speaking Catalyst includes–
FIVE WEEKS OF COACHING AND SUPPORT
This cohort will begin the week of June 14 and last five weeks (through July 16, 2021).
LIVE TRAINING CALLS
We'll have weekly calls via Zoom, and all of them will be recorded for you. You will have access to the recordings and all other course materials for one year after the conclusion of the course.
PEER SUPPORT IN A CURATED SMALL GROUP EXPERIENCE
A text group just for your cohort will be active for questions and support throughout the Catalyst.
REAL-TIME FEEDBACK
The limited size of our cohort allows your coaches to give everyone specific and tailored feedback on their public speaking and presentation skills.
INDIVIDUAL COACHING TO FIT YOUR NEEDS
Your Catalyst experience will be tailored to meet your real-world goals. You'll submit recordings to your coaches for feedback and coaching–always focusing on your strengths first! Your coach will give you targeted exercises to expand your skills.
TIME COMMITMENT
To reach your public speaking goals, you should plan to spend approximately 2.5 hours per week on the calls, assignments, and interacting with your coach and cohort.
My biggest insights from this coaching were the concept of intent and the clarification and concision of messaging. I have more self-awareness, clarity of thought and speaking, reduced nervousness, increased interest in presenting, and increased ability to mentor. I was surprised by how effective this coaching was. I really connected with Angie. I recommend her to everyone! — Tina, VP at a data analysis company
Tell me the details…
Each cohort has a 1:6 ratio of coach to students. This masterclass provides more than twenty hours of content and coaching in a supportive, collegial atmosphere. You will see tangible results in your public speaking and presentation skills, and more important, a deep understanding and transformation of your communication habits and patterns.
Ignite CSP's coaches are warm and supportive. We understand that our clients may be nervous about this work, and many people have gotten tough feedback about public speaking in the past. We're here to help you build on what's working and play to your strengths. Our clients report feeling surprised and grateful that we made this work fun and easy.
The Public Speaking Catalyst is a chance to get one-on-one coaching at group rates. The Public Speaking Catalyst provides live instructional calls, individual coaching and feedback, peer collaboration and connection, and in-depth content with one year of additional access to all material.
You can enroll in a free online course—but they offer no personal instruction or guidance.
You can purchase twenty hours of one-on-one coaching–which starts at about $4500.
Or you can get started today in the Catalyst!
The June 2021 Public Speaking Catalyst costs only $1177 per person.
More testimonials from recent coaching clients:
One of my insights from this coaching was that listeners are different from readers. I present differently because I now know how to construct stories for listeners instead of readers.

I have gained self-awareness, clarity and confidence.

Everything about this coaching surprised and delighted me but especially the part about becoming more mindful about speaking to listeners.

Thank you for the new way of listening!

—Tania, environmental educator
Vivian helped me develop and transform my message into a way that was interesting. It was cool to see it all come together.

As a result of this coaching, I have more self-awareness and clarity, reduced nervousness, and more motivation.

I know how to practice public speaking and communication skills. I learned about intentional storytelling! — Dee, student
Enroll in the Public Speaking Catalyst today
for only $1177!
Enrollment for the June cohort ends June 10, 2021.
We love working with teams! When your team enrolls as a group, it supports and reinforces what they learn both during and after the Public Speaking Catalyst. If you want to enroll a group or team, or to learn more, please contact Angie Flynn-McIver at [email protected].
Enroll Now
Public Speaking Catalyst Enrollment ()
Do you have questions? Email Angie at [email protected]
---
Meet the Team: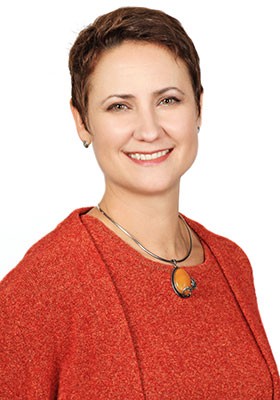 Angie Flynn-McIver is the founder and president of Ignite CSP.
Angie is a communication skills expert and a theatre director. She spends her time studying how people talk to each other, what they really want, and what gets in their way.
Angie has designed and facilitated leadership-training workshops, coached individuals, and taught workshops all over the United States and internationally. Her individual clients include politicians, clergy, scientists, corporate executives, professional public speakers, accountants, writers, and more.
Angie is a member of the International Coach Federation and a PCC-level certified coach. She holds a Masters Degree in Organizational Development and Leadership from Fielding Graduate University and a BA in Theatre with Honors from Smith College. Angie has taught on the faculties of both the University of North Carolina at Asheville and Warren Wilson College.
Other tidbits: Angie is a voracious reader. Recent favorites are Louise Penny's mysteries, Penelope Fitzgerald's novels, and Cal Newport's "Deep Work." She has been a CrossFitter since 2013, and still gets butterfles before almost every workout. And finally, Angie is a die-hard Carolina fan–go Heels! She lives in Asheville, NC, with her husband, two teenagers, and two dogs (Ollie and Rhodie).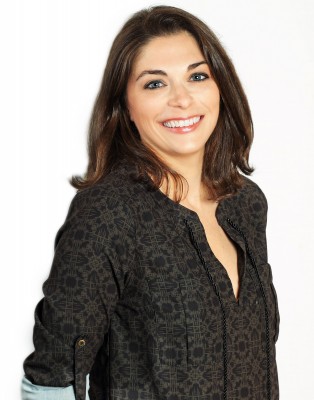 Vivian Smith is an experienced communication and presentation skills coach. She has facilitated workshops and trainings for a wide range of clients, organizations, and industries. Vivian is committed to helping professionals at every level show up effectively, authentically, and powerfully in their high stakes communications, as well as their overall executive presence.
Her background as a professional actor gives her valuable insight into communication, human behavior, presence, and vocal/physical technique. She holds a Master of Fine Arts degree in acting from Rutgers University. She has worked for off-Broadway theatres in New York City as well as regional theaters in North Carolina. Vivian taught acting, voice, and movement privately and at the collegiate level.
Vivian is a skilled facilitator and coach. She provides her clients with a safe, positive, fun, and encouraging growth experience. She believes that communication is an act of service, and that improving our skills in this area is the best gift we can give to one another.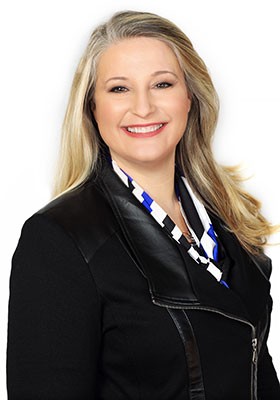 Neela Muñoz brings an extensive theatre background to her work as a facilitator with Ignite CSP. Neela is a seasoned actor, director and educator with more than twenty years' experience in professional theatre. Neela's unique training coupled with her passion for coaching and developing clients have allowed her to creatively communicate the art of self-presentation. Through a rich career in theatre, Neela has acquired proven tactics and techniques that have enabled her to lead workshops and one-on-one coaching sessions in presentation skills.
Neela has designed and implemented education programs for the Arts and Science Councils of the counties of Henderson, Buncombe and Mecklenburg in the state of North Carolina. Throughout her career, Neela has taught countless workshops, classes, and residencies, as well as private coaching for adults and students from kindergarten through adulthood in both theatre and presentation skills.
Neela is a member of Actors' Equity Association and holds a degree in music, as well as a BA in theatre with honors from the University of South Florida. Neela has served on the Advisory Committee of the Henderson County Arts Council.