How to Make a Podcast People Will Actually Listen To:
A FREE Masterclass!
Tuesday, April 21, Noon Eastern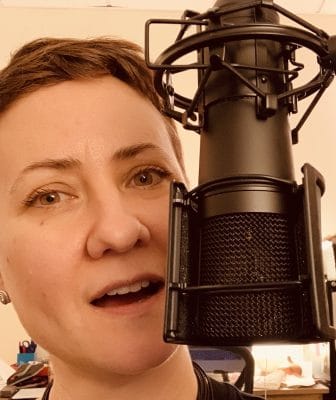 What Angie will teach you:
THREE vocal habits that listeners dislike the most, and what to do about them

TWO ways to assess your own voice and make sure you're not turning off your ideal audience

ONE crucial technique to sound like the best version of yourself, and hook your listeners
You have a cool idea for a podcast, but you're afraid no one will listen.
You don't know what you don't know.
And you definitely don't want to put your heart into this, only to fail.

Are you ready to make a podcast
people will actually listen to?
Register Now
Free Masterclass: Tuesday, April 21, Noon Eastern