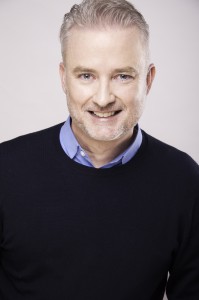 Terry Milner brings experience as an organization executive, attorney, actor and playwright to the design and implementation of Ignite CSP's training programs. Terry has been a member of the Ignite CSP team since its inception, helping to craft an array of training modules that draw on an individual's creativity and intellect to help them lead and communicate with authenticity, empathy and confidence. Terry has successfully trained and coached hundreds of clients; his workshop participants comment repeatedly on his positive energy, enthusiasm, and passion for this transformative work.
Terry worked as a professional actor for several years before attending law school at the University of North Carolina at Chapel Hill, and practiced for seven years as a trial lawyer, serving clients involved in both civil and criminal matters. Terry also served as outside counsel for the Town of Chapel Hill, representing the Departments of Planning and Housing at the trial and appellate levels.
Terry left the legal profession in 2004 to become Executive Director for the North Carolina Theatre Conference, a nonprofit service, leadership and advocacy organization. He went on to serve as Development and Communications Director for Outreach at St. Luke in the Fields in New York City and the Forest Park Conservancy in Portland Oregon, where he also served as Interim Executive Director. Terry has led workshops, trainings and strategic planning sessions for the Arts & Science Council of Charlotte, the Triangle Organizational Development Network, The General Seminary of the Episcopal Church, and Metrolina Theatre Association. He has taught performing arts management at the University of North Carolina and the North Carolina School of the Arts, and while he has worked professionally as an actor on stage and screen, he now devotes much of his time to writing plays and screenplays. He holds an MFA in Dramatic Writing from NYU's Tisch School of the Arts; a JD from the University of North Carolina at Chapel Hill, and a BFA in Theatre Performance from the University of Mississippi.