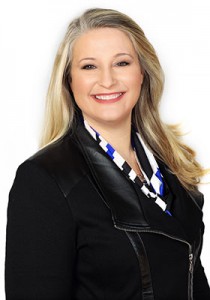 Neela Muñoz brings an extensive theatre background to her work as a facilitator with Ignite CSP. Neela is a seasoned actor, director and educator with more than twenty years' experience in professional theatre. Neela's unique training coupled with her passion for coaching and developing clients have allowed her to creatively communicate the art of self-presentation. Through a rich career in theatre, Neela has acquired proven tactics and techniques that have enabled her to lead workshops and one-on-one coaching sessions in presentation skills.
Neela has acted at theatres across the country, including many years as a resident company member at Flat Rock Playhouse, the State Theatre of North Carolina. She has also designed and implemented education programs for the Arts and Science Councils of the counties of Henderson, Buncombe and Mecklenburg in the state of North Carolina. Throughout her career, Neela has taught countless workshops, classes, and residencies, as well as private coaching for adults and students from kindergarten through adulthood in both theatre and presentation skills.
Neela is a member of Actors' Equity Association and holds a degree in music, as well as a BA in theatre with honors from the University of South Florida. Neela has served on the Advisory Committee of the Henderson County Arts Council.