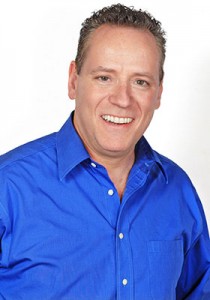 Michael MacCauley's extensive experience as a vocal coach and acting teacher have prepared him for his work as a facilitator and coach for Ignite CSP. Michael also teaches adult acting classes and runs a professional youth actor training program.
Michael has been a professional actor, director, and educator for the past twenty-five years. His acting credits include several off-Broadway productions, a national tour with John Houseman's The Acting Company, over a dozen world premieres, guest artist at various regional theatres including Florida Stage, Studio Arena, Repertory Theatre of St. Louis, Indiana Repertory Theatre, NC Stage and Flat Rock Playhouse. Michael's television credits include "Homeland," "Law & Order," "New York Undercover," "Swift Justice," "Law & Order: SVU" and "Law & Order: Criminal Intent."
Michael began teaching at Southern Methodist University in Dallas, Texas, where he earned his MFA degree in acting. He worked as assistant to Peggy Loft, (one of the founders of The Julliard School), for two years, tutoring undergraduate and graduate actors in voice and speech. Michael also created a highly popular Shakespeare Studio in New York City under the auspices of The Lark Theatre Company. While in New York, Michael also taught at New York University at The Stella Adler Studio.
Michael has been a vocal coach, dialect coach, actor, and fight choreographer in over thirty productions of Shakespeare. Other teaching experience includes Brevard College, The American College Theatre Festival, Dorset Theatre Festival, Texas Shakespeare Festival, and The Arden Theatre in Philadelphia. He has also directed and produced both professionally and at the college level. Michael has written a one-man show, Sure Of This One, which he produced and performed to critical acclaim off-Broadway. Michael is a member of Actors' Equity Association.